---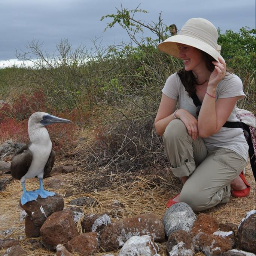 02 Jan 14 13:44
---
If you're on the search for some inspiration to help you jump start your new year's resolutions, maybe this video will help.

Swiss Re's film crew interviewed Priscilla Lazarus, who has been teaching yoga in Cape Town for an impressive 38 years. Priscilla shared her passionate perspective on what it takes to age happily and healthily.

She believes "life is wonderful as long as you've got your health" and encourages people to take responsibility for their own well-being. Diet and exercise are essential components of doing so in her view - as is a positive outlook and resilient nature. She credits her long-time yoga practice as not only means of maintaining her physical health, but also a foundation that supports her in facing life's challenges. She acknowledges that yoga may not be for everyone, but it certainly works for her!

What about you; do you feel it's your responsibility to manage your own active and healthy ageing? What steps are you willing or already taking to do so? Is there a more active role the insurance industry could be taking to support preventative care and active ageing?
---
Category: Funding longer lives: Health/medicine
Location: Cape Town, Western Cape, South Africa
19 Comments
---
If you would like to leave a comment, please,
log in
.
Other articles in Funding longer lives